Introducing STYMIE.
A new innovative game of tactical combinations and deep strategy.
NEW RELEASE
Abstract strategy game-changer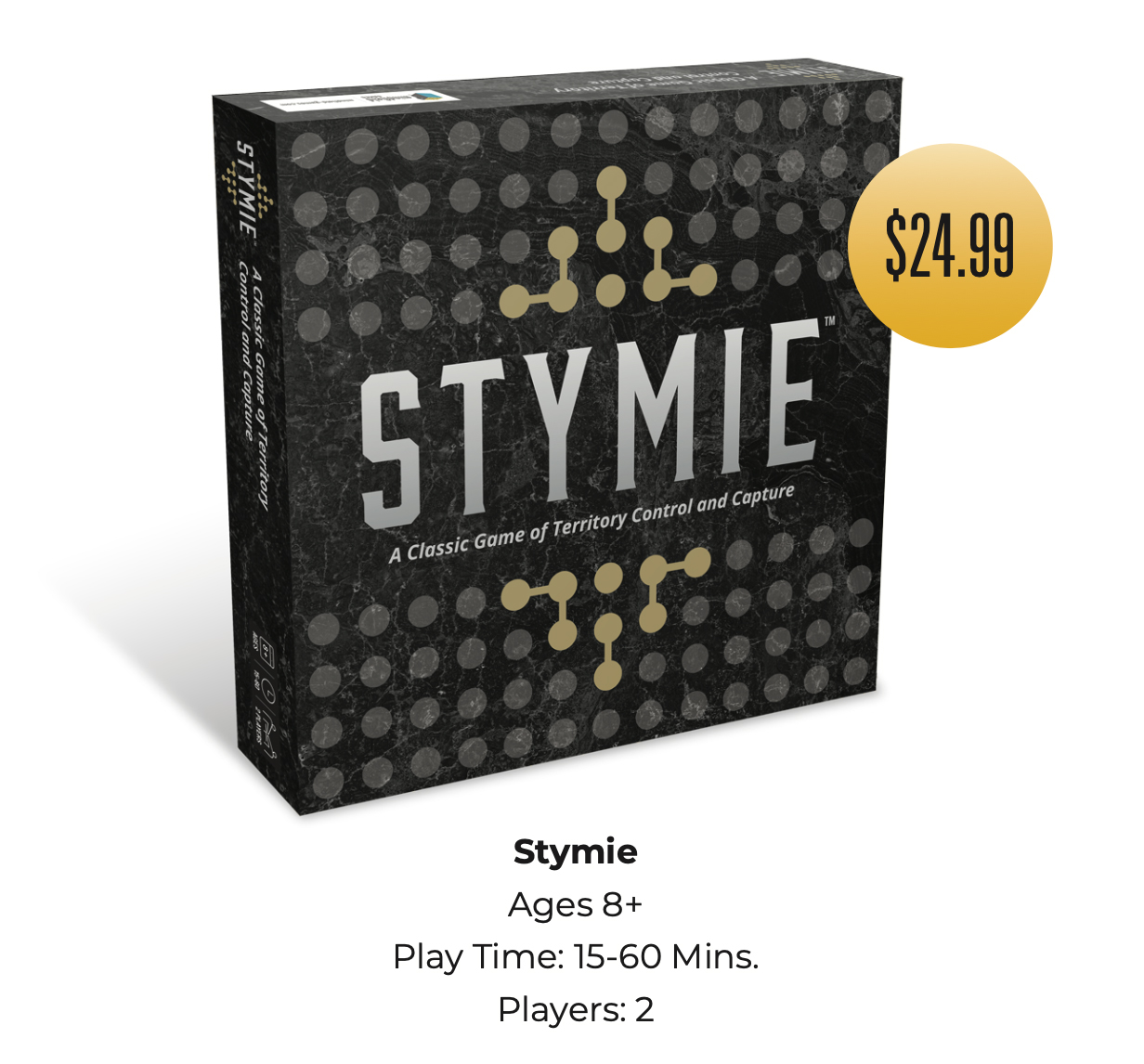 From kings to generals, philosophers to teachers, and aristocrats to the proletariat, for thousand's of years all classes of people have played board games. Checkers, Nine Men's Morris and Go have all been in existence for over 4000 years. By comparison, Chess is a relative newcomer, its earliest incarnations starting around 600 AD.
While these games all have unique properties, they also share common qualities. Each can be played on a basic level by children no more than 7 or 8 years old, but also each game at its highest level requires concentration, imagination, forethought, and even study.
Combining deceptively simple rules, with layers upon layers of possibilities and complexities, these four games have inspired countless books to be written about them as well as groups to be formed for organized play, ranging in size from local clubs to worldwide federations. Whether it's a dad playing his son or daughter and planting the seeds for lifelong memories, a couple of friends playing for bragging rights while enjoying a cup of coffee or a beer, or two players from different countries who've dedicated their lives to being the best, playing to become world champion, these games have been woven into the fabric of our world, passing from generation to generation, and in some cases outliving empires and even entire civilizations.
Inspired by these timeless masterpieces of the Abstract Game World, using mechanics that have existed for centuries, Stymie is a game of tactical combinations and deep strategy. Each turn a player may introduce a new piece onto the board, or move a piece already in play. The goal is to occupy 7 Prime Spaces, make 7 captures, or eliminate all opposing pieces from Prime Spaces.
The rules are simple, but the possibilities are vast.
TESTIMONIALS
What they're saying about Stymie
Slide 1
Great game! If you like chess, you will love this game.
Slide 3
Stymie has been so much fun. My son is a fan of chess and he got sucked into this quickly and loves it. It's a great way to spend time together.
Slide 2
This game is amazing!! Easy to learn but difficult to master. You play on a razor's edge between victory and loss. My favorite game ever.
ABOUT US
An enduring love for board games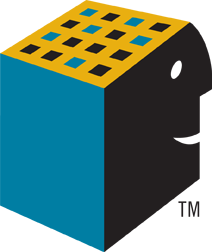 Mindfield Games is the culmination of childhood memories, lifelong dreams, and an appreciation for competition and creative thought. At our core is an enduring love for board games. Starting with our flagship game Stymie, we will be bringing new games to the market, reintroducing and in some cases reimagining some forgotten modern classics, as well as offering board game enthusiasts a place to learn about and play games from many civilizations dating back in some cases for thousands of years.
With over 50,000,000 online players as well as countless others who sit across the table from each other every day, modern Chess is the undisputed King of the Abstract Game World. It has inspired hundreds of thousands of books to be written about it, ranging from openings to mid-games to endgames, as well as tactics and strategies and theories. But the game world is much, much bigger than an 8 x 8 board and it's our goal to help you travel around that world and conquer as much territory as you are determined to conquer.
We'd love to hear from you
Become a Mindfield Games fan and we'll share more about what we're up to, answer any questions and give you advanced information on future releases.
We will send occasional information about new releases and upcoming games from Mindfield Games and you can unsubscribe at any time.